Not a day goes by without news about some big event happening in the ecosystem of Indian Startups. It's either: new funding, more unicorns, IPOs or developer salaries getting out of hand in Bangalore. It has been an eventful 2021 and a long way from the days of 2015-2016 when the frequency was still very less.
What's Happening ?
A quick search on Google Trends reveals very little change in search activity. Besides the unicorn term doing very well. Not much has changed as far as the general public is concerned.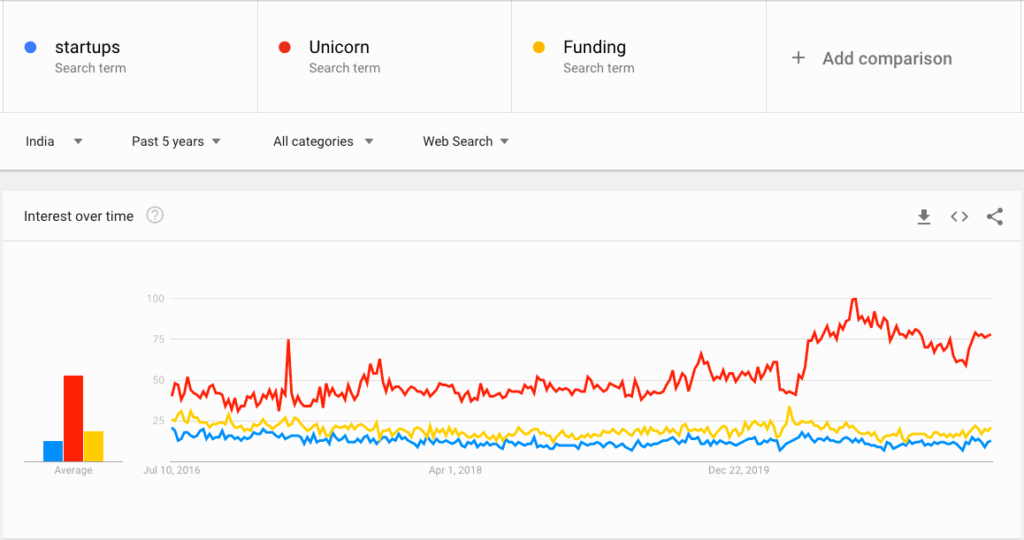 However, this does not reveal the true hyper activity happening across the influencer community. Hyperactivity is rather an understatement, the sheer craze going around the news, content, influencing space around this topic is just mind boggling.





Tying the growth in search for unicorn terms and the marketing game for startups and funding in particular, it's kinda can be inferred that most of the ecosystem is about hyper growth startups and funding. The mainstream media is largely concerned about fast growing startups and achieving unicorn status.
What's wrong ?
Given the growth in funding, it should be good news for the entire ecosystem, so what's wrong then. More funding means more bets, better solutions etc and so on. Unfortunately, that's not its been working out. Most of the funding goes after very narrow spaces, thereby resulting in money competing for the same markets, talent etc and in some cases not very big markets and we end up with numbers like below. One of CRED's quarter results !
Even zomato which is almost 10 years old is yet to turn profitable. The intent is not to diss at the funded startups or the comptenecy of founders but probably bring to light some harsh truths about Indian Market which is much more difficult to crack.
How are we different ?
The reality of Indian market being small and not necessarily a great consumer market is evident from all these B2C bets which despite long history are yet to start making money. This is inherently due to shallow markets, difficult infrastructure and unknown challenges all the way. Regulatory to low trust environment and lack of civic sense/general awareness about internet etc
Most of these companies thereby not had to build the products, but educate the ecosystem, evangelise their partners (delivery etc) and build the entire stack of tools. From core web services to fraud systems to regulatory components.
The Western Ecosystem is optimised for speed and execution. It's all about speed and driving fast !
The Indian Ecosystem is more like an off road exercsion. It not about speed but higher ground clearance and more torque in the wheels. The driving is harder and you might need to re-start multiple times.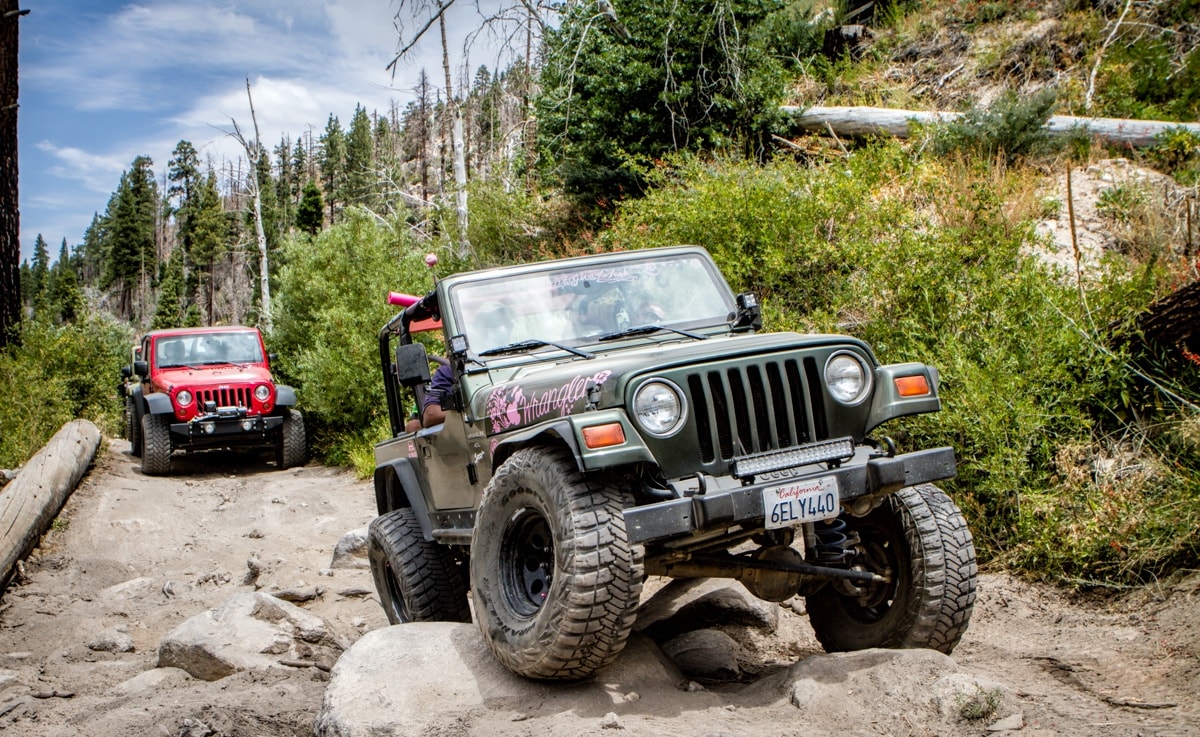 Given this difference, the velocity of fund raising by many of these firms is illogical. You either want to be in the business of building these highways so the next generation can move fast or be more selective of the roads you take.
Markets in India are like an oasis, we only have a few of them in Finance (Banking), education and other core primary needs of the people. A large part of the country is poor and thereby is willing to spend only on very critical pieces of expenses such as the ones mentioned above. Post covid, I expect the healthcare sector to become very important as well. This is all from customers pov.
The Green Shoots
Given the very pessimistic take on things, does this mean, the ecosystem is headed towards a dead end and nothing could happen ? The reality is there are couple of fundamental changes happening !
The three components are talent, market and resources. If the right talent with the adequate resources goes after a big market, we would magic or the spark going off.
The funding signals resources flowing into the ecosystem. In my opinion, contrary to the current claims about lack of talent, we are the country with infinite talent. With blooming coding camps, edtech startups, we should see polished version of talent.
The missing piece is going after the right markets. While India is an oasis, post covid and even before, the western markets continue to be attractive places to build for. This especially builds the case for B2B bets/plays. In fact, the approach to some of these markets may not need funding either.
The true blue ocean strategy is to still build for the western markets with Indian talent. This way, you end up leveraging the key levers of talent and market. All this might not even need a lot of funding or minimal amounts of it if played right.
What should I do ?
We need more small companies and sub $1 million dollar revenue firms. These are roughly at ~70,000. That number needs to go up in the coming decade.
If you are techy, who can build things and likes to continuously challenge yourselves, try to find a domain expert or a partner who understand a space deeply and go about it. These are some of the qualities to look for when vetting such non technical founders, partners/team mates.
If you are a non techy force of nature. You should be able to find a teammate and confidant if you do your homework well. This specific piece might help in the direction.
If beyond this, if you are really passionate about building real units of business which are profitable or on path to profitability, you might wanna give joining this community a shot. We are building a network of competent people with the right moral compass, who wanna help and share learnings to navigate the early days of their startup journey better.
Alternatively, you can message through the contact form as well